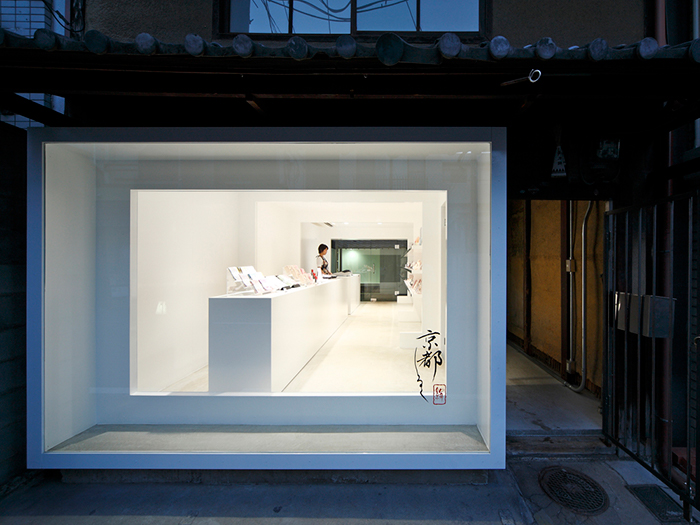 This project, which resides in the city center of Kyoto, was to convert a 'Machiya', a Japanese traditional wooden townhouse, into a small shop. The building was required to be reinforced due to the significant deterioration of the existing building, which did not have enough structural strength to meet the safety standards. This lead to I proposal, which, the cross-sectional steel bracings were fixed inside of the existing wooden structure on the lower floor of two-storey structure, and on the upper floor, structural timber panels were mounted to the floor to keep the horizontal rigidity. As it were inserting a giant dining table with metal legs and wooden tabletop inside a building.
A typical 'Machiya' consists of 'Mise' 'Niwa', and 'Tori-Niwa'. 'Mise' means the living space under roof, 'Niwa' means the possible smallest nature belonging to the house, and 'Tori-Niwa' means the passage that also functions as a working space with an open-air atrium. I decided simply to apply the new 'shop' program to the existing 'Machiya' typology. The reason for that is because throughout my repeated study, it became clear that the composition of Machiya was most suitable as an urban building in a narrow space in the centre of the city, in terms of the approach to the street, introduction of nature, ventilation, natural lighting, and circulation and privacy.
This is a shop for cosmetic merchandises. In the store design, I have paid an extra attention to how the products are viewed by the customer. A homogeneous but hard lighting environment and a simple showcase were considered so that the products don't look exaggerated. The 'Niwa', courtyard, is placed at the back of the sales space and is the space for the customers and the staff to take a break. At the same time, 'Niwa' is a device to bring a small nature into the store. The courtyard is able to be accessed directly from the street through 'Tori-Niwa' . These relationships between spaces have not changed from the original 'Machiya'. The upper floor of this building is used as an office.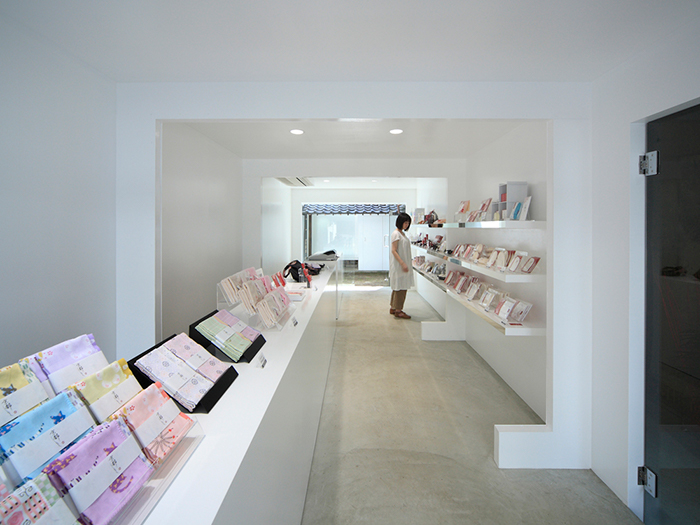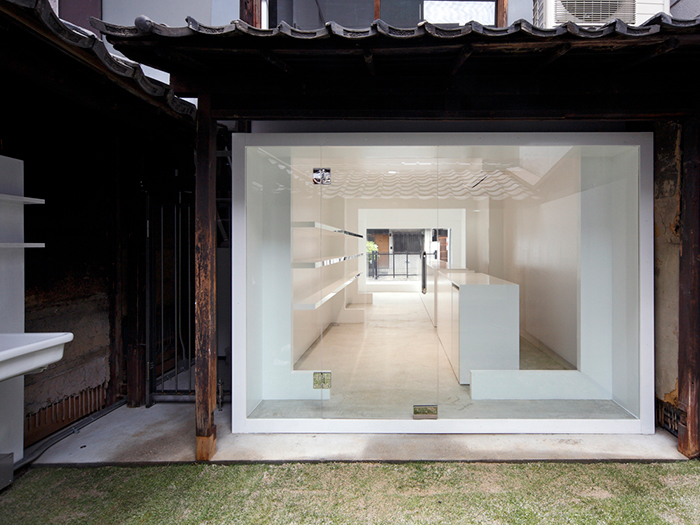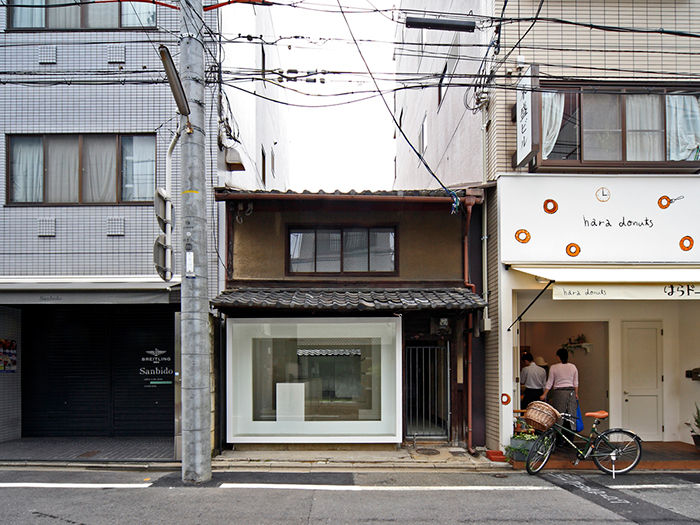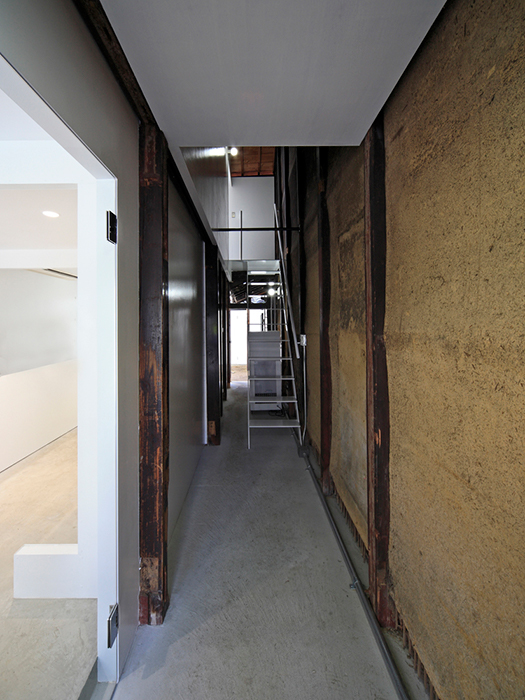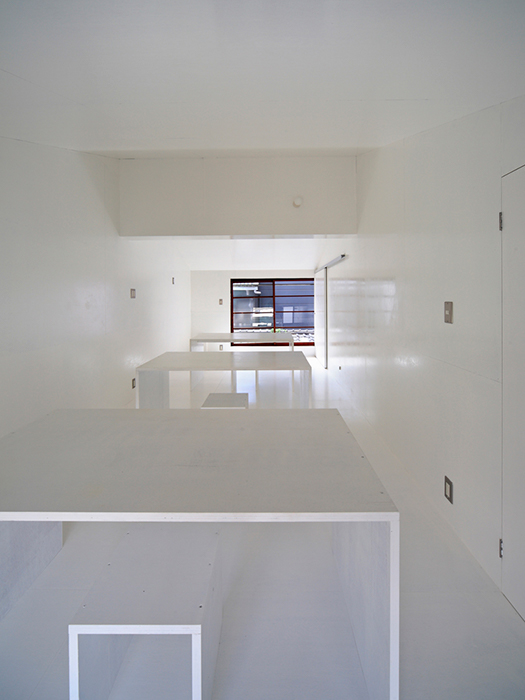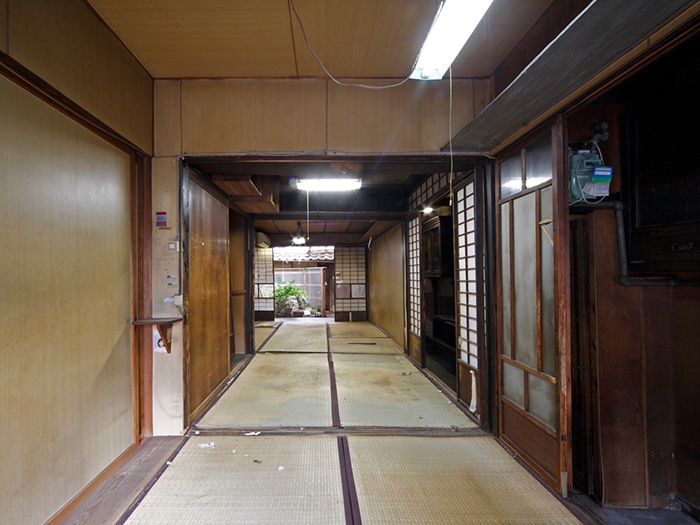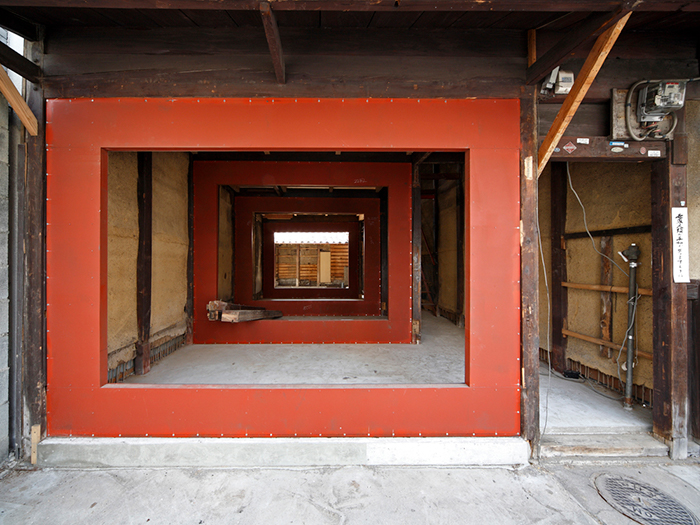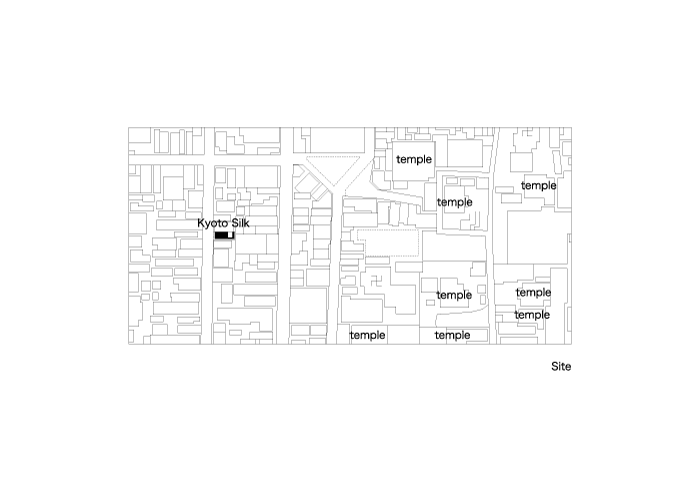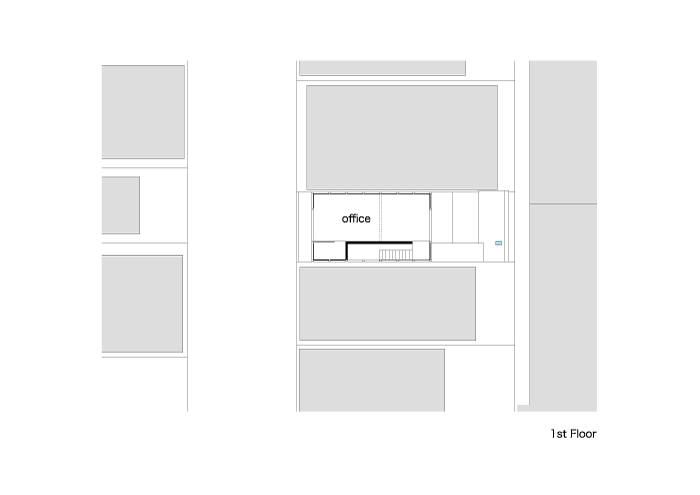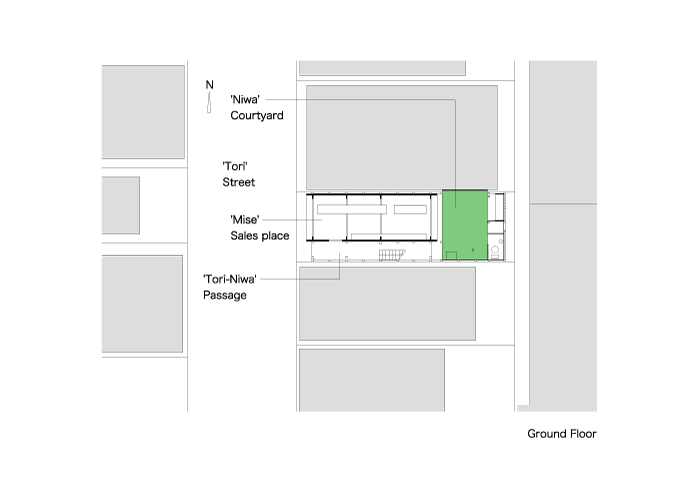 ---
Kyoto Silk
Location : Kyoto, Japan
Architect : Keiichi Hayashi Architect / Keiichi Hayashi

Constractor : Kimura Corporation + Yamada Corporation(structural reinforcement)



Design Period : February, 2009~ April, 2009
Construction Period : May, 2009~ June, 2009
Use : shop
Site Area : 52.38 sqm
Building Area : 37.33 sqm
Total Floor Areas : 67.58 sqm
Stories : 2 stories
Structure : Wood(Existing)
Structure Engineer : Shimoyama structure Office / Satoru Shimoyama

Photographer : Yoshiyuki Hirai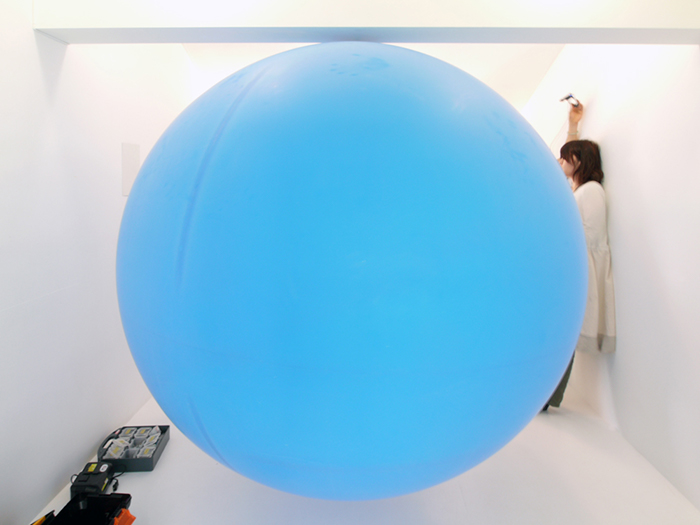 The first floor of this building is used as a gallery for rent now. Above photograph was taken at setup time of Momoka Aiso exhibition. She filled the space with a big blue balloon.